HARLEY-DAVIDSON FOUNDERS COLLAGE WILLIAM S. HARLEY & ARTHUR DAVIDSON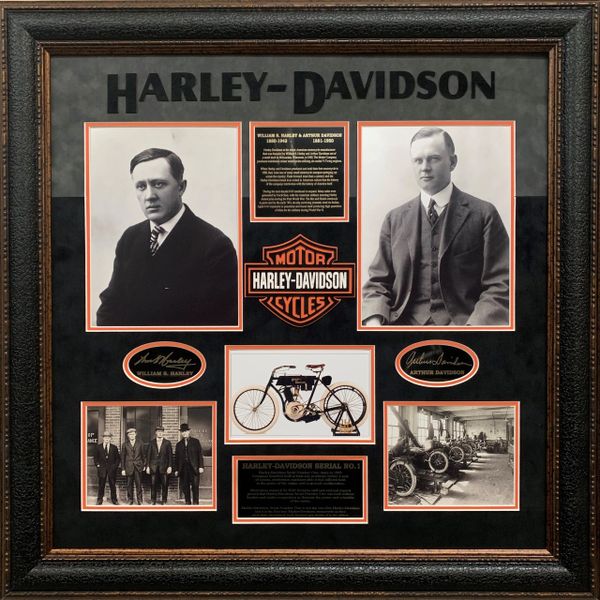 HARLEY-DAVIDSON FOUNDERS COLLAGE WILLIAM S. HARLEY & ARTHUR DAVIDSON
FRAMED WITH ACID FREE MATTING WITH GRAY/BLACK SUEDE TOP MAT, UV PROTECTANT GLASS, AND 2.5" BLACK LEATHER WITH GOLD BEADED LIP FRAME.
ENGRAVED HISTORY PLAQUE OF ARTHUR AND WILLIAM, ENGRAVED SERIAL NO. 1 BIKE PLAQUE, AND ENGRAVED AUTOGRAPHS
ETCHED HARLEY LOGO INTO MATBOARD AND HARLEY-DAVIDSON LOGO AT TOP.
FRAMED OVERALL SIZE 29"X29"