JERSEY FRAMING WITH SUEDE MATS AND BOTTOM BANNER OR LOGO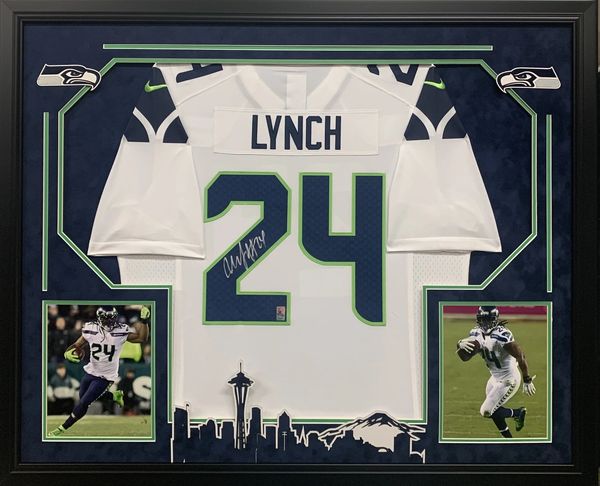 JERSEY FRAMING WITH SUEDE MATS AND BOTTOM BANNER OR LOGO
All jerseys framed with acid free matting with suede top mat, suede backing, uv protectant glass, 2" matte black frame, two etched team logos, and one bottom etched banner.
Not glued, stapled, or damaged. All jerseys are pinned and sewn. 
Please send jersey to 541 E. Juanita Ave. Suite #9 Mesa, AZ. 85204

We will touch base with you with details and to notify you once jersey is received
Please allow 1 week for order to be completed and shipped once jersey is received
All items once complete are insured for full value and shipped back for free!